November 22nd, 2021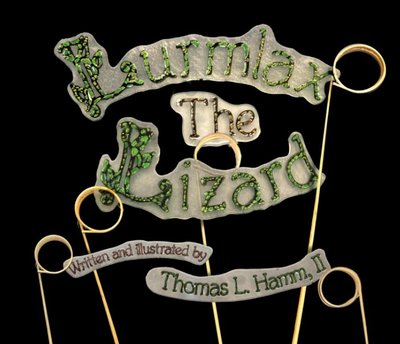 Follow the intrigues of lizards, forever being seen, brown on green, green on brown, in lush garden or on ground.
Lurmlax must learn from the very best, until at last he can pass all of his tests.

I decided to write a children's book during the pandemic - Lurmlax the Lizard, a green anole lizard who's always green on brown. Each of the flowers, lizards, and scenery was made of ShrinkyDinks and shrunken to make the illustrations.